My Blog
Posts for tag: smile makeover
By Robert E. Mays Jr., DDS Family & Restorative Dentistry
July 03, 2017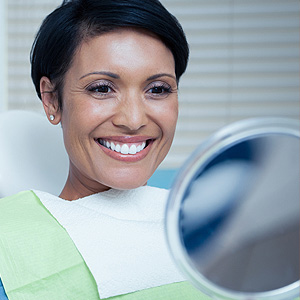 "Redesigning" a smile is a lot like remodeling a house: the technicalities of construction must blend seamlessly with what is perceived as elegant and beautiful. The first aspect — the proper materials and techniques to achieve a sound restoration — is absolutely crucial. But the aesthetic is just as important for assuring the final restoration evokes beauty and style.
Balancing these two aspects of a smile makeover requires thoughtful intent and planning. What may be pleasing aesthetically may not be technically feasible; but what may be technically sound may not have that sought-after "curb appeal."
You and your dentist must work together to achieve the successful blending of these two aspects. That's why it's important for you to have full confidence in your dentist: that he or she is both technically skilled and experienced in cosmetic procedures and artistically aware of what will look best aesthetically.
The first step in your makeover is a thorough dental examination to determine the overall state of your oral health. With this "bigger picture," your dentist will have a better understanding of what's possible and practical for you and your situation. The exam may also reveal problems that should be treated first before any cosmetic work.
From there, you must communicate clearly to your dentist what you perceive as wrong with your smile and what you would like to have changed. While there are general principles of beauty best followed, your dental work could hypothetically take different paths depending on your desires and expectations. You might prefer a more "sexy" look or one that's "sophisticated." Or perhaps you only want subtle changes that still retain features expressing your individuality.
Ultimately, though, your expectations must line up with reality. Much like your house contractor, your dentist will advise you on what's both practical and possible. And with their experience in smile enhancement, they can also help you determine what will look most attractive given your facial structure and features.
With this preliminary planning, you can be confident as the work proceeds that the end of the project will be both exciting and satisfying. And just as with your newly renovated home, you'll be more than happy to share your smile with others.
If you would like more information on enhancing your smile through cosmetic dentistry, please contact us or schedule an appointment for a consultation. You can also learn more about this topic by reading the Dear Doctor magazine article "Beautiful Smiles by Design."
By Robert E. Mays Jr., DDS Family & Restorative Dentistry
February 13, 2015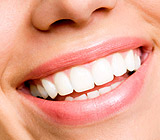 The world is full of options to improve your appearance. But if you really want a dramatic change for the better, don't overlook one of the more prominent features of your face — your smile. The field of cosmetic dentistry has developed a vast array of procedures, techniques and materials to work this transformation.
First, though, it's important to undergo a smile analysis. During this review, we examine the major components of your current smile: the condition of your teeth and their alignment; their natural color and hue; your gum health; and the relationship between your upper and lower jaws. We then analyze these findings in context with the shape of your face, your eyes and your skin. Any changes we propose to make to your smile must fit with this bigger picture.
Of course, nothing is more foundational to a beautiful smile than good, basic hygiene. Besides a daily regimen, regular visits to our office for cleaning and polishing not only remove entrenched decay-causing plaque or tartar, but also staining that can spoil your appearance. Whitening procedures, at home or in our office, can also brighten up an otherwise drab smile.
But what if you have chipped or broken teeth, or some other abnormality? That's where our artistry as a cosmetic dentist can truly make a difference. In some cases, using bonding materials, tooth-colored restorations or veneers may be the best option, if enough of the tooth structure is still intact. If not, porcelain crowns may be in order.
Nor are we limited to those options. Your particular situation may call for a more integrated approach to smile enhancement. Orthodontics to realign teeth and treat for malocclusion (where the teeth on the upper and lower jaws do not meet properly) could be part of that approach, as well as replacing missing teeth with dental implants that replicate the teeth they replace.
The key is to devise the best approach that couples reality with your expectations. It will change not only your smile, but also your life.
If you would like more information on cosmetic dentistry, please contact us or schedule an appointment for a consultation. You can also learn more about this topic by reading the Dear Doctor magazine article "Cosmetic Dentistry: A Time for Change.."
By Robert E. Mays Jr., DDS Family & Restorative Dentistry
May 30, 2014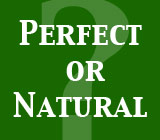 Are you unhappy with the appearance of your smile? Do you get anxious about smiling in social settings? Have you ever wished you had teeth like your favorite celebrity? If you have answered yes to any of these questions it might be time to discuss a smile makeover with us!
During our initial meeting we will ask you exactly what look you are hoping to achieve. Open communication will help ensure ultimate success and satisfaction — you need to tell us what you want and we need to tell you what is actually possible. Then we can plan a solution that is both aesthetically pleasing and functional.
We will also decide which cosmetic materials and techniques to use; this can range from composite resins (tooth-colored fillings), porcelain veneers (thin layers of dental ceramic that are bonded to your tooth enamel) or porcelain crowns (which replace the entire external form of a tooth).
Essentially, most people seem to want one of two looks — a "perfect" Hollywood smile or a more "natural" look. For those who want a "perfect" smile, we will focus on achieving symmetry so that your smile appears perfectly balanced. We will also focus on achieving uniform and maximum tooth brightness and whiteness.
For those who want a more "natural" smile, we can enhance your smile by gently improving brightness while maintaining a more normal symmetry to each tooth shape and size. This can produce a more elegant, youthful smile, not just a Hollywood white smile. We can also maintain slight color, shape and shade variations throughout your mouth.
The best tool for testing our vision is with the use of a tool we call a "provisional restoration." During this phase of the process we will actually create your new smile using temporary materials, allowing you to "test drive" your new look before committing to permanent materials. This way we can make sure you get exactly what you want. Once you give us the green light, these restorations will be replaced with your permanent new teeth.
Call our office today so we can get started! For more information on the importance of communication between dentist and patient during a smile makeover, read the Dear Doctor magazine article "Great Expectations: Is What You Get What You Want?"