Sparks Dentist - Sparks Dental Office
The goal of our practice is to provide dental care to our patients in a caring and timely fashion, keeping to our standard of high quality treatment. We strive to help our patients understand the treatments and the benefits of the treatment that we recommend. We will, to the best of our ability, help our patients with payment and scheduling options to help them receive the recommended treatment. We will do so in an efficient and productive manner. It is imperative that the entire dental team is not just active in caring for our patients but DEVOTED to caring for our patients.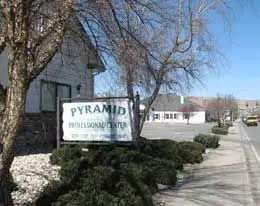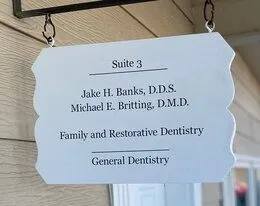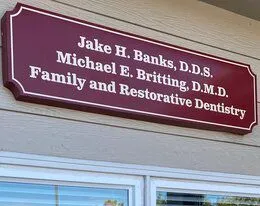 Sparks, NV Family Dentist
Jake H. Banks, D.D.S., Michael Britting, D.M.D and Robert E. Mays Jr., DDS Family & Restorative Dentistry
2261 Pyramid Way Suite 3
Sparks , NV 89431
(775) 358-0147
Office Hours

| | |
| --- | --- |
| Monday: | 08:00 AM - 05:00 PM |
| Tuesday: | 07:00 AM - 04:00 PM |
| Wednesday: | 07:00 AM - 04:00 PM |
| Thursday: | 07:00 AM - 03:00 PM |
| Friday: | By Appointment Only |
| Saturday: | Closed |
| Sunday: | Closed |

Appointments
We schedule one appointment at a time and will not accommodate double booking. Early morning and late afternoon appointment times are available as well and emergency cases are seen as soon as possible. New patients, friends and family are always welcome.

Insurance and Billing
We accept all insurance companies and are contracted with Cigna, Guardian and Diversified Dental.

Payment Options
CareCredit is our primary financing option as well as an in-office plan for treatment. We accept checks, cash or credit cards.

Financing Options

CareCredit is here to help you pay for treatments and procedures your insurance doesn't cover. We offer No Interest* financing or low minimum monthly payment options so you can get what you want, when you want it. You can even use CareCredit for your family and favorite pet.
With three simple steps, including an instant approval process, it's easy to apply for CareCredit. After you're approved, you're free to use CareCredit for the services you choose including LASIK, veterinary, dentistry, cosmetic, hearing aids and more.
Now you don't have to worry about saving up for the procedures you want and need. With CareCredit, the decision's in your hands to get what you want, when you want it. For more information or to apply online, visit carecredit.com

Facilities and Equipment
Fully computerized, including computers in the treatment rooms
Digital Intra Oral Cameras in all treatment rooms
Digital Intra Oral X-rays in all treatment rooms
Digital Intra Oral Panaramic X-ray Machine
Work hand in hand with Complinace Alliance, an OSHA and infection control solutions compliance company. Keeps out staff abreast with the latest rules, regulations and recommedations on OSHA and infection control. They train and do surprise inspection to make sure all recommedations are being carried out.
CEREC CAD/CAM one visit crowns